Whatever your event or celebration, we are here to make your special occasion a truly memorable one.
We are more than happy to cater for your requirements be it custom floral table arrangements or tailored set menus, we work closely with you to ensure we cater to your every need and create the best possible function package for you.
Function Spaces
Gaucho's boasts two generous sized function spaces:
One comfortably catering for 80 people (seated) and 100 people cocktail (standing).
The other comfortably accommodates 70 people (seated) and 90 people cocktail (standing).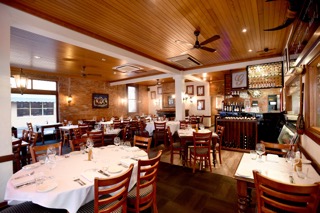 Food and Beverage Options
A-la-carte or tailored set menu dining options are available along with set drinks or tailored drinks packages.
Our Beverage Package $40.00 per person
Bottled red and white wine
Bottled light and full strength beers
Soft drinks (inc. Coke, Diet Coke, Fanta, Sprite, Squash and Soda).
Beverage package commences once all guests have arrived and are seated.
Drinks package will conclude once main courses are cleared.
B.Y.O. wine is accepted – $20.00 corkage fee applies per 750ml bottle.
Requirements
Minimum 10 persons for a set menu.
Deposit of $20.00 per person upon confirmation of reservation.
Final numbers must be confirmed 24 hours prior to function.
Cancellation within 24 hours will result in loss of deposit.
Special dietary needs can be catered for with prior notice.